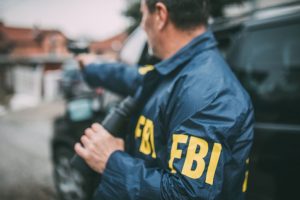 As probably the single most effective and all-knowing domestic and international intelligence and counterterrorism apparatus in the world, the Federal Bureau of Investigation is counted among the most powerful and capable law enforcement organizations that has ever existed. The prestige that accompanies a position in this hallowed institution is complemented by lucrative salaries that exceed what you would find in virtually any other law enforcement or intelligence agency anywhere in the world.
<!- mfunc feat_school ->
Featured Programs:
Sponsored School(s)
<!- /mfunc feat_school ->
Special agents with the FBI hold one of the most esteemed and best-recognized jobs in the largely clandestine agency; so much so they're often referred to as the "face of America." Working in both covert and overt capacities, they enforce federal statutes and conduct criminal and national security investigations with a singular goal in mind: to protect the American people and uphold the U.S. Constitution, which they've sworn an oath to protect. Only people able to distinguish themselves as being among the best of the best get to serve as special agents, but for those who land this coveted position, the rewards are pretty impressive – both professionally and financially.
Keep reading to learn more about becoming a Special Agent with the FBI and the exceptional earning potential that accompanies this career:
---
FBI Special Agent General Schedule Pay Grades Plus Locality and Availability Premiums
Special Agent Qualifications/Requirements
Federal Benefits and Perks Special Agents with the FBI are Entitled To
Other Opportunities in the FBI
---
FBI Special Agent General Schedule Pay Grades Plus Locality and Availability Premiums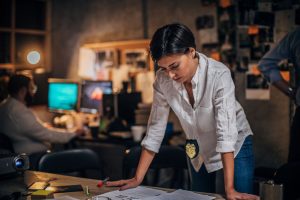 FBI special agents are paid in accordance with the federal government Special Base Rate for Law Enforcement Officers (LEOs) pay table.
Trainee Pay and Starting Base Salary
New FBI special agents begin their careers at the GL-10 pay grade, with the ten-steps within this pay grade landing at regular intervals within the range of $51,921 – $66,996 as of 2020. Where you start within that range has everything to do with your background in law enforcement and investigations, and to some extent even your work history with the federal government in unrelated roles.
<!- mfunc search_btn -> <!- /mfunc search_btn ->
New special agents without prior government service usually start at Level 1 of the GL-10 pay grade, which is $51,921, while those with prior government service may qualify to start a step or two higher within the GL-10 pay grade.
The total compensation package that special agents with the FBI are entitled to goes well beyond just that base salary though.
Locality Pay Applies Even During Field Training in Quantico
Special agents working in specific states or metro areas receive locality pay to reflect a higher cost of living. Check out the locality pay tables here.
And during the Basic Field Training Course in Quantico, Virginia that all new special agents attend, new agent trainees earn a salary at the GL-10 level, along with locality pay for the Washington D.C. area.
The GL-10 salary range for the District is $67,747 – $87,416 (between $14,000 – $21,000 more annually than the GL-10 base pay grade).
Availability Pay Adds Another 25% to Base Salaries
As a job that involves a lot of long days and nights with irregular and unpredictable hours, all full-time special agents, including new agent trainees, receive availability pay that adds 25 percent to their base salary. It's a premium reserved only for criminal investigators and a few other roles in law enforcement that involve a substantial amount of unscheduled duty. Most agents laugh at the notion of scheduled vs unscheduled duty, since the critical moments of lengthy criminal and counterterrorism investigations probably won't ever land somewhere between the hours of 9 and 5. The reality of a completely unpredictable work schedule isn't just part of the deal when you're an FBI agent, it's part of the appeal.
At the GL-10 pay grade, availability pay will bump a special agent's annual salary to $64,901 – $83,745. Adding 25 percent for availability draws a clean line between pay rates for federal law enforcement officers and the premium that investigators within those same agencies command.
Another reason that extra 25 percent is listed as a separate line item instead of just being factored right into the base salary figure is something of a political one. It's considered an entitlement that all federal law enforcement agencies are required to shell out for positions that meet the qualifications, but as an add-on it's still potentially subject to budgetary wrangling if anybody in congress actually wanted to pick that fight, though that's very unlikely.
Once availability and Washington D.C. locality pay are considered, the annual salary of all new agent trainees is between $84,683 and $109,270, depending on previous law enforcement experience and federal job history.
From There, Salaries Just Keep Going Up
Beyond the GL-10 grade level, special agents advance to the General Schedule pay table at the GS-13 grade level in a non-supervisory field position:
GS-13: $78,681 – $102,288 (with availability pay: $98,351 – $127,860)
From there, special agents can qualify for promotions to supervisory, management, and executive positions at the GS-14/15 levels and to the FBI Senor Executive Service level:
GS-14: $92,977 – $120,868 (with availability pay: $116,211 – $151,085)
GS-15: $109,366 – $142,180 (with availability pay: $136,707 – $177,725)
Senior Executive Service: $160,100 – $219,200 (with availability pay: $200,125 – $274,000)
Special Agent Qualifications/Requirements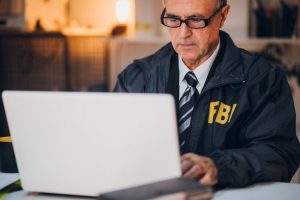 The FBI's special agents don't just come from one type of background. In fact, the mission-critical work of the FBI requires special agents from a wide variety of backgrounds. The FBI encourages individuals hailing from a number of different backgrounds to apply to become special agents:
STEM (science, technology, engineering, mathematics)
Linguists
Law/legal
Military/law enforcement
Education/teaching
Cybersecurity/technology
Healthcare services/medical
Psychology/counseling
Accounting/finance
To qualify for a job with the FBI, you'll need to be U.S citizen who is able to obtain a Top Secret SCI (sensitive compartmented information) clearance and be in compliance with the FBI's drug policy. Learn more about qualifying here.
To qualify for a special agent position, you must also:
Be between the ages of 23 and 36 (Special agents have a mandatory retirement age of 57, so applicants must be no older than 36 to ensure they can complete the required 20 years of service necessary for retirement.)
Have a bachelor's degree from an accredited college or university
Have at least two, full years of professional work experience (or one year of experience for applicants with a master's degree or higher)
Have a valid driver's license and at least six months of driving experience
Meet specific special agent physical fitness standards (all special agents must pass the Physical Fitness Test and meet specific vision and hearing requirements)
All new agent trainees must complete 20 weeks of training at the FBI Academy in the Basic Field Training Course (BFTC).
Federal Benefits and Perks Special Agents with the FBI are Entitled To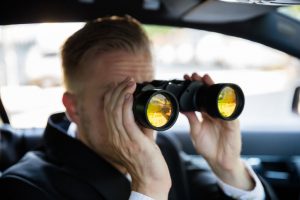 A job as an FBI special agent comes with outstanding federal benefits, as well as FBI- and special agent-specific benefits, which significantly increases their total annual compensation.
As federal employees, special agents are eligible for:
Annual leave: FBI employees earn days of annual leave based on their total years of government service
Sick leave: 13 days per year
Federal holidays: FBI employees are granted ten paid national holidays per year
Military leave: FBI employees in the military reserves can receive up to 15 days of military leave annually to attend weekend drills or participate in annual reserve training or other duties
Special agents are eligible for FBI-specific benefits:
Employee Benevolent Fund: Elective life insurance program for all FBI employees
Justice Employees' Transit Subsidy: Reimburses employees that use public transportation to commute to work
Student Loan Repayment Program: Reimburses employees' student loans up to $10,000 a year ($60,000 maximum)
University Education Program: Reimburses tuition for FBI employees seeking a certificate or degree applicable to their current job duties
They are also eligible for special agent-specific benefits programs:
Special Agents Insurance Fund: FBI-sponsored elective life insurance program
Charles S. Ross Fund: Memorial fund that compensates beneficiaries of special agents killed in the line of duty (every special agent atomically belongs to the fund)
Public Safety Officers' Benefit: Covers all federal public safety officers killed in the line of duty (every special agent is automatically covered in this program)
Other Opportunities in the FBI
The FBI operates a number of elite units that select only the most qualified from the ranks of FBI personnel, military special forces and law enforcement tactical units. By transitioning into one of the FBI's elite tactical units aimed at investigations and other operations related to counterterrorism, public corruption, counterintelligence, civil rights abuses, organized crime, crimes against children, and more, you can definitely level-up your earning potential.
After two years of investigative experience as an FBI special agent, you'll be eligible to compete for the following jobs:
Hostage Rescue Team (HRT)
Special Agent Bomb Tech Program (SABT)
Special Weapons and Tactics (SWAT) Team
Evidence Response Team (ERT)
Technically Trained Agent (TTA) Program
Operational Medic Program
With demonstrated mastery of tactical competencies or other specialized skills these units require, many of these elite members are awarded supervisor status that puts them squarely in the GS-14 or GS-15 pay grade.
Learn more about these elite tactical units here.
Analysists and Other Critical Support Staff
Although not quite as prestigious or potentially dangerous as the Special Agent position, many professionals are employed in a variety of roles that support critical FBI operations. Working as intelligence analysts, linguists, surveillance specialists, forensic scientists, and administrators, these jobs come with steep professional and academic requirements, but are generally lighter on the experience requirements, physical standards, and age restrictions special agents are held to, though those things are still highly valued. In fact, the starting pay grade for these jobs are most often determined by the degrees they hold, as well as previous military and law enforcement experience or professional achievement in the civilian world.
In general, these jobs allow entry at the GS-7 level or higher, with a promotion potential to GS-14 over the course of a career. Some of these jobs can merit an Administratively Uncontrollable Overtime (AUO) bonus of between 10 and 25 percent of salary to account for long and irregular hours, similar to the availability pay special agents are entitled to.
Supervisors and Executive Staff
Special Agents and professional staff who obtain a supervisory or management position may elevate their promotion potential to GS-14 or GS-15.  These positions require extensive time served as a Bureau employee and demonstrated excellence in an area of specialization. While some of these supervisors may serve in the field alongside agents, others function as instructors or Agents-in-Charge and primarily supervise and manage operations from field offices and command centers.
At the highest levels of the FBI are the executive positions involved in managing entire divisions.  Reaching the echelon of executive ranks in the FBI earns you a spot on the Senior Executive Service pay scale.  Unlike the GS system, the SES does not have a detailed salary structure, but allows the FBI the freedom to subjectively determine salaries for leadership within certain parameters.
The minimum salary within the SES is 120 percent of the GS-15 step 1 salary, putting it at $160,100 ($200,125 with availability pay), while certain positions command as much as $219,200 ($274,000 with availability pay).
<!- mfunc feat_school ->
Featured Programs:
Sponsored School(s)
<!- /mfunc feat_school ->